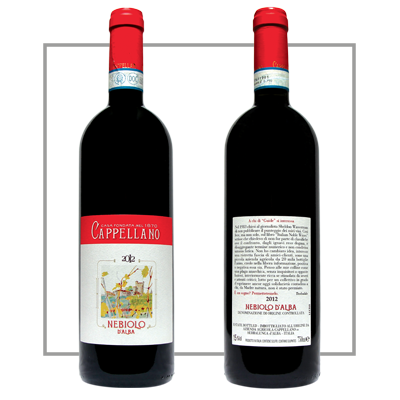 One has to grow hard but without ever losing tenderness.
(Ernesto Guevara, better known as El Che)
Like the steep roads of our land, tough and demanding but able to reward the eyes with harmonious and gentle sights, Nebiolo holds together the two souls of the noble Langa vines: austere and unyielding as well as extroverted and mellow. It is an archetypical wine, from the missing "b" which celebrates the tradition and the land, to its being the pure expression of grapes which require little intervention: it is enough to accompany the maturation on the vine and to limit the labour in the cellar to the indispensable minimum. A resolute but not aggressive tannin and a well-integrated alcoholic strength play a central role, producing a complex and gentle Nebbiolo. It can be enjoyed as early as few years after the harvest, but it can also mature and evolve for more years. A noble wine, produced in few bottles, generous, which can tell the story of a family and of a territory.